Your Life Gym | Mental Fortitude & Fitness
An interview with Jake Luhrs and the story of his vision to empower bodies and minds
"How did the dream of establishing a gym first take root?"
Reclining in his chair, Jake Luhrs, the Grammy-nominated frontman of August Burns Red, considers his response as he lightly scratches his beard.
Gym Time Doubles as Therapy
"During COVID, the gym I was going to shut down…and going to the gym and committing to exercise was self-care and very therapeutic for me. That gym was very sentimental to me when I'd gone through my divorce…that was the gym I walked to every day. I thought, you've gotta take care of yourself, and this is where I'm going to start. So when that gym closed its doors due to the pandemic, I was really bummed and upset. I had a vision when I was 24 about doing a gym that was focused on mental health because I believe the mental and the physical are very much intertwined. So when my gym closed in 2020, the vision came back. It was like God put the vision back in front of me and said, this is the time…and I thought, if I'm going to do this, now is the time since I'm not on tour."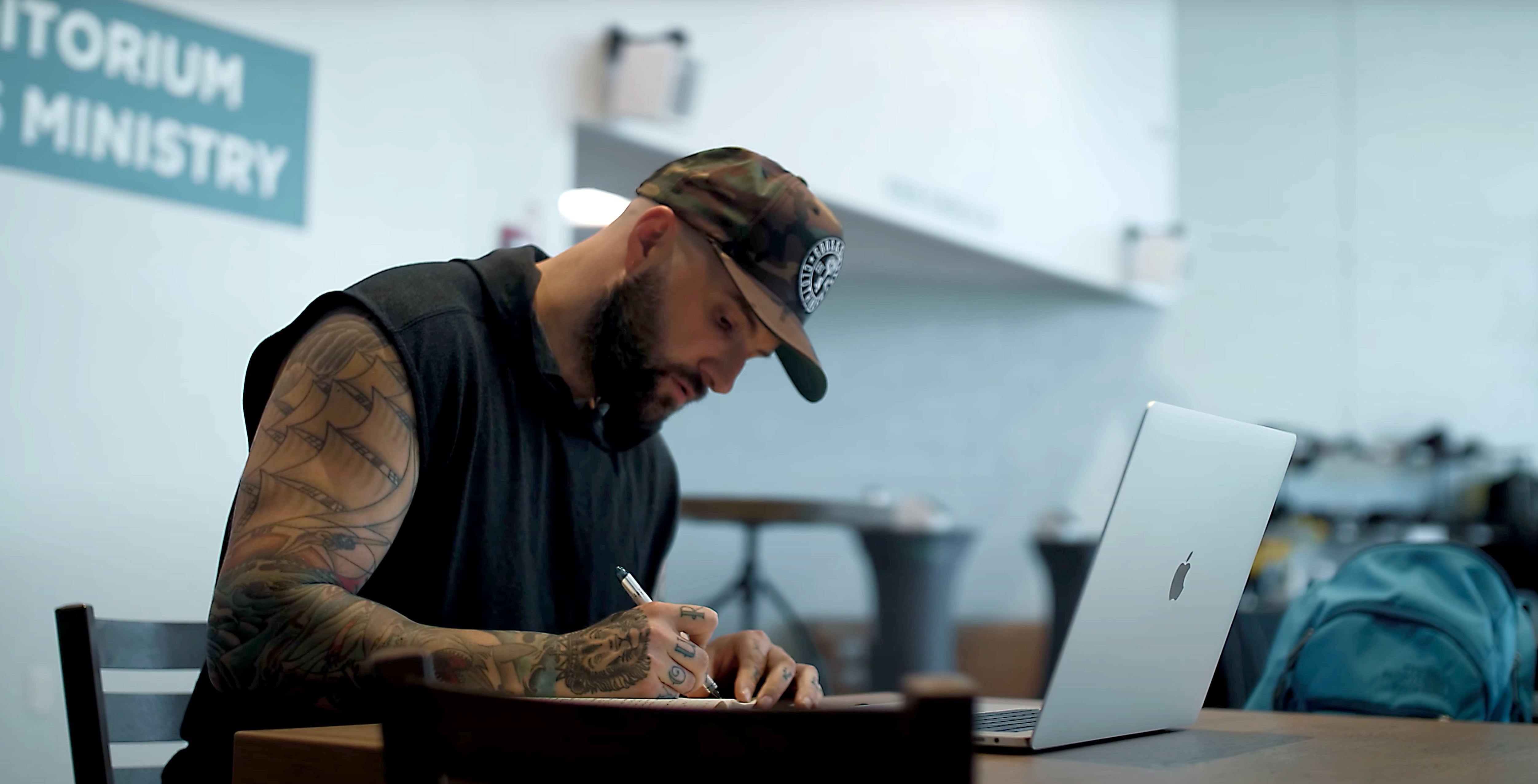 Luhrs' reputation for embracing creative solutions to address mental health issues was well established, given his founding of HeartSupport, an award-winning non-profit aiding those battling depression and anxiety within the music realm. This time, however, he envisioned a brick and mortar establishment requiring substantial investment in fitness equipment and other necessities. The foremost challenge that loomed was how to fund it. "How can I move forward when I don't have the money?" he pondered.
Creative Solutions for Funding and Strength Training Equipment
As if guided by providence, Luhrs' proximity to an Arsenal Strength employee began the initial steps forward. His roommate, Kevin, worked as Arsenal Strength's graphic designer. One evening, while explaining his dream, Luhrs discovered that Arsenal Strength's founder, Andrew Hall, had been part of a band that toured with August Burns Red years ago. After reaching out to Hall to explain his vision of creating a gym that specifically partnered with and supported people in their mental health journey, Hall was immediately on board. The mutual desire to empower individuals physically and mentally resonated with Arsenal Strength's mission, leading to a collaborative effort in crafting custom equipment. "It's beautiful equipment, absolutely stunning," Luhrs remarked. "There's something there that tells you Arsenal Strength cares about people."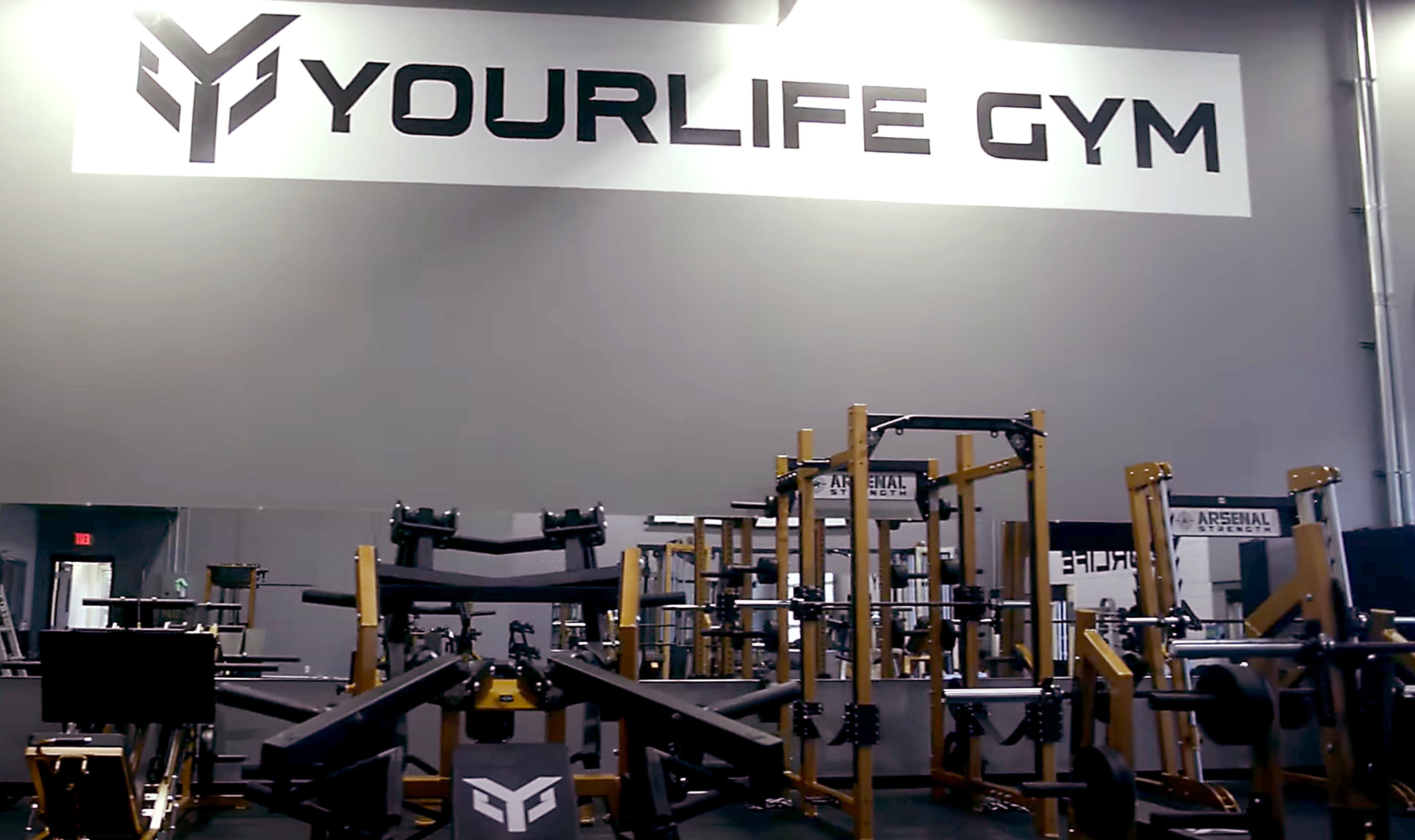 Not everything came together seamlessly in the materialization of his vision, though. When asked about the hurdles he encountered in establishing such a unique gym, Luhrs recounted the challenges he faced in securing a small business loan. Initially, he was turned down.
"I presented the idea for the small business loan, and they [the banking institution professionals] were like, this isn't good enough, this isn't clear enough," Luhrs stated. "Even in that moment, being told by a professional who looks at business models, plans, visions, and missions for years only to tell you, yours sucks…I didn't stop, because I truly believed in what I was creating."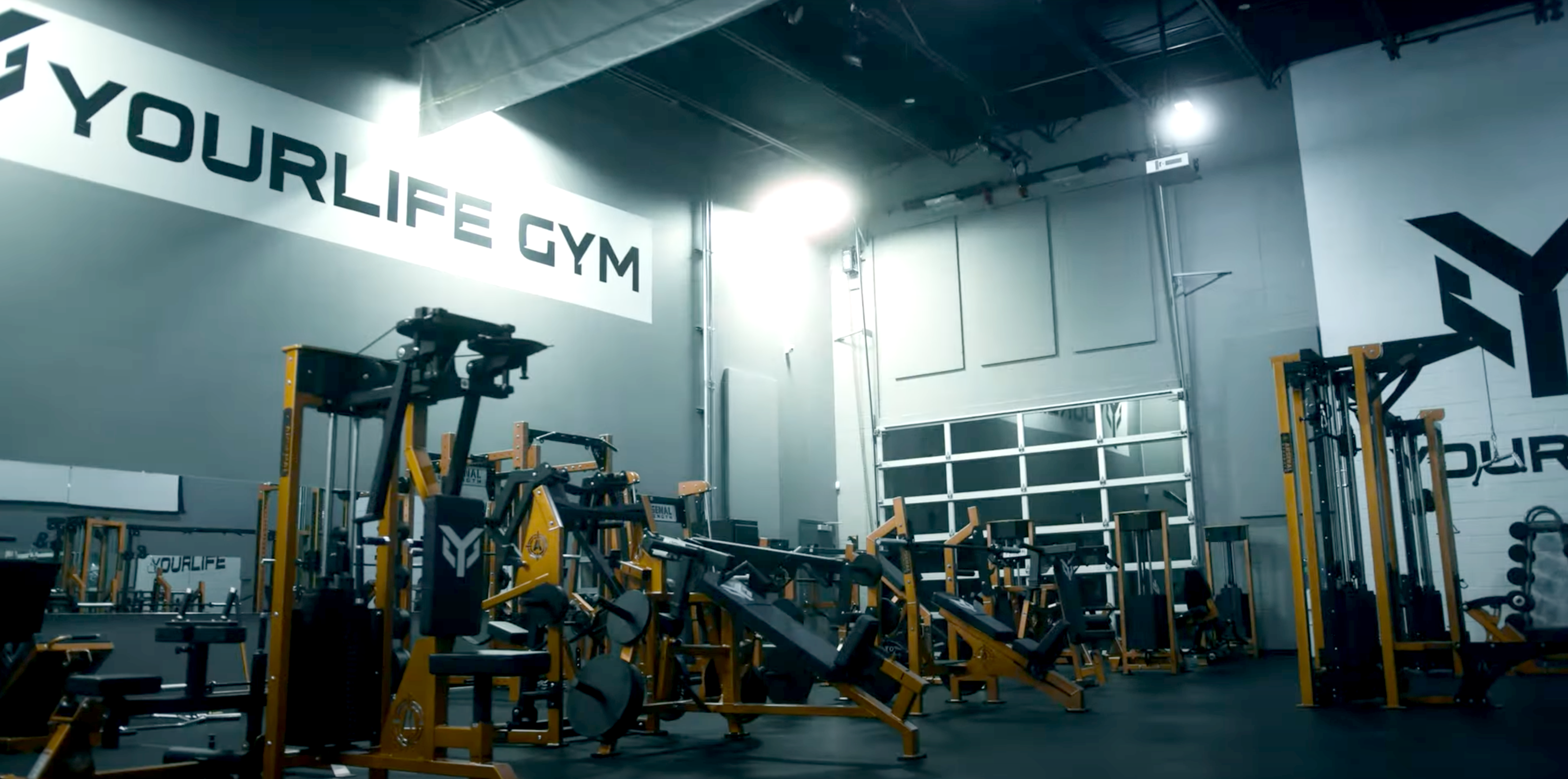 After months of unyielding determination and careful development of a comprehensive business model, Luhrs finally secured the much-needed loan. With the loan secure,Your Life Gym was born. However, Luhrs' venture extended beyond the physical space and Arsenal Strength equipment; it lay in fostering a supportive community and mental health services at Your Life Gym.
Gyms should be supportive communities
"We're just finding those moments to be a human and to just be supportive, and encouraging. We are also pretty transparent about being, like, messy and broken. So the staff doesn't have problems having open, honest conversations about who they are, or what they've experienced in their lives. That kind of permeates the room with a different energy than maybe one that's like, I don't know, more tough guy…I think the environment we want to create is just being yourself."
Luhrs' approach infused the gym with a culture of care, where members not only focused on their physical well-being but also embraced mental well-being. They regularly check in on one another, sharing insights and techniques from diverse perspectives. For one member struggling with mental health, the gym became a sanctuary where they could truly be themselves, liberated from external burdens. They even told Luhrs, "This is my favorite space on earth because I can be myself here, and I don't have to think about anything else."
Finding Partners who Care
Expressing gratitude for his journey and for those who helped him materialize the gym, Luhrs reflected on the ongoing support of Arsenal Strength. "They [Arsenal Strength] have always checked in on me, and if we have a piece of equipment that needs something, or if I have a question about a new piece they're going to be releasing… they're available. Their equipment is so well built, and they have worked so hard to really prove themselves to be one of the best. I'll just look at that equipment and be like, that's a beautiful thing that you have the best in your gym. And people will come to my gym just because of that reason. They're like, oh that's Arsenal Strength stuff? We'll be right over. Because they just know what it is."
Nearly three years later, Your Life Gym is thriving. They continue to grow, flourishing through the unwavering dedication of the people who walk through its doors each day. The team at Your Life understands that many of their patrons seek not only physical health but also the strengthening of their hearts and minds.
Better Physical and Mental Health
"That's why I was so drawn and compelled to start a gym during the pandemic, because I saw people hurting so much," Luhrs said. "I have gotten so much healthier because of exercise and being in a gym atmosphere where, instead of picking up a bottle [of alcohol], I can go pick up a weight."
In the midst of adversity, Jake Luhrs' unwavering conviction and dedication to his vision showcase the principles of perseverance and self-belief. His journey serves as a testament to the potent blend of physical and mental well-being that we at Arsenal Strength strive to emulate in our company and with our products.